About Me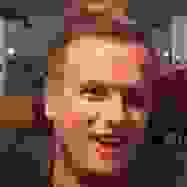 therAn briGoWAtz
I am a Web Developer with an eye for design who decided to make a career change after more than a decade in the education industry. I work on web and mobile application development platforms. I have a passion and obsession for all things code and development.
After a decade of energetic kids and stacks of essays to grade, while teaching in South Korea, coding has given me a new enthusiasm for a career that I love. Since my childhood, starting with Lego, I have had a passion to create, whether it be art, food, or DIY. My interest in new technology is something that I have always had a great curiosity in pursuing and learning. I am constantly pushing myself to learn and grow as programmer. I enjoy spending time with my family, traveling, cooking, brewing craft beer, and the Minnesota Golden Gophers.
I am open to work remote opportunities. With a young son who doesn't sleep much, I am always up. Drop me a line and get in touch about collaboration opportunities.
My Tech Stack
Daily Use
HTML

CSS

JavaScript / TypeScript

React

Node.js

Git

PostgreSQL

GraphQL
No Slouch With
React Native
AWS Serverless
Express
Python
Dart
Flutter
Jasmine
Jest
Firebase
MongoDB
Sass
Styled Components
Semantic UI
Material UI
TailwindCSS
NPM
Heroku
Jira
Jenkins
MVC Architecture
Skills In the Pipeline
Give me your best shot. I'll take on anything else you throw at me.*
*Also Sausage Making and Charcuterie.